※This page is in the middle of translating that now.
224porcelain SUI 肥前吉田焼 伝統工芸品
"SUI" A white dish with stylish and dignified cleanliness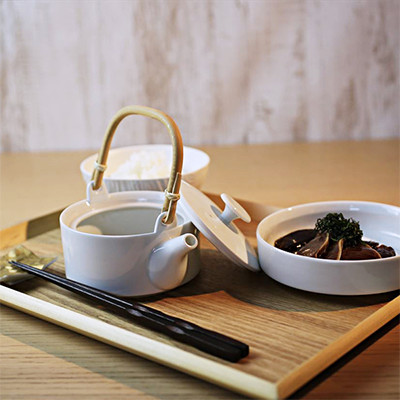 [224porcelain]SUI
$9.99~ USD
Our original set
Exclusive gift box
With Japanese description
With English description
シンプルな白さは透き通るように美しく、お茶とお菓子の鮮やかさ一層引き立てる224porcelainのSUIシリーズ。
一切の無駄を省いた直線的なデザインは、和洋菓子をはじめ和食、洋食、中華等メニューを問わずお使いいただくことができます。
224 porcelainは日本有数の温泉地、お茶どころとしても知られる佐賀県嬉野市で400年以上の歴史を持つ「肥前吉田焼(ひぜんよしだやき)」をベースとした、オリジナルの陶磁器ブランドです。
佐賀の有田や長崎の波佐見といった陶磁器の産地に近く、その下請けとしてあまり世に出ることはなかった、知る人ぞ知る存在として長年その技術を影で磨いてきました。
飾り気のない、でもさりげない細部の仕上げが技術力の高さを物語る美しい逸品。普段使いでも、おもてなし用にもお使いいただけます。
Caring tips
* All the products are handmade by traditional craftsmen. Please enjoy different perspective of each product.
Putting name service
We cannot offer putting name service for all products. We appreciate your kind understanding.