※This page is in the middle of translating that now.
Scandinavian tableware Stylish space at home cafe Traditional crafts
Special Feature: Scandinavian tableware. Stylish space at home cafe
Scandinavian tableware
Stylish Scandinavian cafe Filled with warm and clean... I want to enjoy at home such a Scandinavian cafe. We've arranged Japanese-made tableware perfect for Nordic image to fulfill such your wishes.
Stylish home cafe with Scandinavian tableware
I often spend comfortably at home.
- Coffee Break invite friends at home. Internet shopping with my husband while having a cup of coffee. Enjoy the novel lying on the sofa. Sometimes listen carefully to the sound flowing from the speakers.
When you spend a time with someone, even when you spend by yourself, it would be nice if you were able to enjoy the atmosphere of cafe at your room.
We will introduce the perfect items for you who you want to select daily-use items carefully in this article of Japan Design Store.
A cozy living space with Scandinavian tableware
"Bright and comfortable," "elegant and stylish," "sophisticated," and "feel free to enjoy."
Stylish cafe is such an image.
Do not you want to make this space at home? However, you may not know what to prepare to produce a bright, comfortable and stylish space.
Therefore, the "Scandinavian tableware" will help make such a stylish home cafe.
Scandinavian design, was born from the life style of the Nordic people who spend a long harsh winter.
Nordic Interior Design goes well with a stylish cafe or home cafe.
With high-quality Japanese-made Scandinavian-style tableware, why don't you try to make your home cafe more stylish?
Characteristic of Scandinavian tableware
Bright and comfortable

Brighten the house with vivid colors.

Elegant and stylish

It is a beautiful form a simple, utilizing the material.

It has been refined, everyone can enjoy casually

The durable, and it can be used longer. It is also appropriate costs balanced with the use period.
Home cafe with the Scandinavian design of natural motif
Speaking of a cafe, warm, bright and calm space is characteristic.
Especially wooden design of Nordic, is what can feel strongly the handiwork of warmth.
This Scandinavian style tableware of SUNAO lab. is a design of which the motif natural to add color to the house.
The product that takes advantage of the goodness of wood is perfect for home cafe.
You can put such as accessories and coffee cup, as well as dishes and sweets, on the wooden cafe tray "SENRO".
It is an excellent item that can be used even as Scandinavian style tableware, as a tray, as interior accessory.
If you put the bread, salad, pastry and coffee on the SENRO, it is ready to serve cafe plate.
Related Products
Pour the brewed coffee into the coffee pot, and place the pot on wooden pot mat "Nabeshiki House".
Not only for putting the coffee pod, use the pot mat in order to show the dinning table more stylish.
When not using the Nabeshiki House, let's display in the folded state. This also is one of the decoration of Scandinavian home cafe.
Related Products
Unified sense of atmosphere with the Scandinavian mug
The important thing is that there is a consistency of atmosphere for the Nordic cafe.
When you unify the tableware and kitchenware in your favorite taste, it looks nice.
Such as natural materials and animal motifs, only align with material related to the "forest", it can produce relaxed atmosphere.
This "Perch Cup" of CEMENT PRODUCE DESIGN will help in coordinating the image of a forest.
Small animals to rest on the perch handle of the cup, and large tree. You can rest along with the coffee aroma and the animals.
Design of natural motifs, it will calm the mind.
Related Products
Cafe time that anyone can enjoy willingly
If you enjoy the home cafe with everyone, friends and family, you'll want to choose tableware that satisfy everyone.
Worrying about the price and usability, you may hesitate about buying fashionable and high-quality items.
However, while tableware of Scandinavian design is sophisticated, you can enjoy freely.
Because the design of Scandinavian tableware has the familiarity and warmth.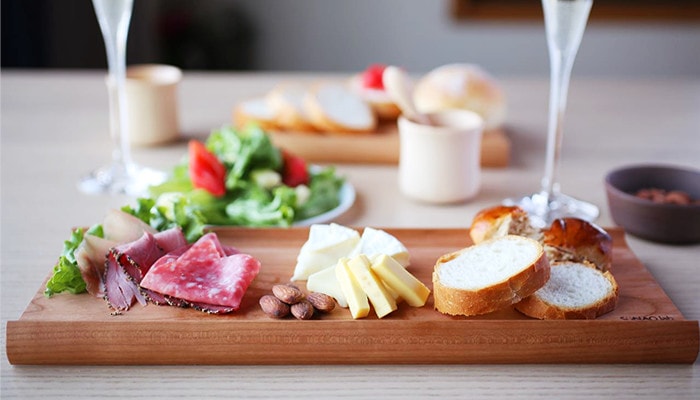 In fact, Scandinavian design tableware is based on the thought for the Nordic people's life style.
The durable, and it can be used longer. It is also appropriate costs balanced with the use period.
With Scandinavian tableware, it will be a wonderful time spending at home cafe.