Japanese simple plates of Arita porcelain, Round plate
Simple and stylish round plate, Japanese Arita porcelain
[1616/arita japan]TY Round plates
Our original set
Exclusive gift box
With Japanese description
With English description
Simple round plate of Arita porcelain tells the fun of table coordinate
Do you want to make a café plate at your home?
This simple round plate from 1616/arita japan makes your wish come true.
"Color" of the cuisine is a major element in considering the dish of fashionable cuisine.
It is said that five colors are the basics of coloring; "red, yellow, green, white and black".
If you want to decorate the dish as art, white plate is perfect.
The beautiful white to make the dish stand out, and simple and modern design with Japanese aesthetic sense.
Do you want to make a plate like a café lunch?
Or do you want to dish up the main dish like a high-class restaurant?
You can make your own use of this simple round plate of 1616/arita japan porcelain.
Well, what do you put on this simple plate?
Related Products
Dress up your breakfast with Arita porcelain plate
Salad, bread, or rice…
The same menu of every breakfast. Let's make a change!
Just put your breakfast on this simple round plate.
Here you are! A stylish café breakfast is complete.
How do you want to coordinate this Japanese Arita porcelain today?
It is happy time to think about new coordinate.
Dress up your busy morning by simple way.
How about add a cup of coffee?
A businessperson can have relaxed time before starting a busy day.
Start a good day with this simple round plate of 1616/arita japan.
Related Products
A plate for various dishes worldwide, Arita porcelain
For Japanese breakfast, you can put grilled fish, rice and fruits.
For lunch, you can enjoy your sandwich, salad, and soup with this plates.
Your tea time is also good with sweets or breads and this round plate.
Furthermore, the plate can be used with a meat dish for your dinner.
The usefulness and simplicity of this Arita porcelain beyond the border. People around the world can easily use this simple round plate or bowl.
In fact, this round plate and bowl of Arita porcelain was exhibited in Milan Salone, one of the greatest trade fairs of the world.
The simple round plate of Arita porcelain color every type of cuisine, like Japanese, Chinese, or Western style.
The tableware reflects the eating habits of the world.
"Design a product for use in the households worldwide at the beginning."
This is a thought of Teruhiro Yanagihara.
Teruhiro Yanagihara is a designer of this round plate. He discerned the change of eating habits, and designed the simple round plate.
He led the Japanese traditional crafts Arita porcelain into the global stylish tableware.
Related Products
Simple Arita porcelain makes the knife and fork stand out with glass like texture
Enjoy the more elegant and stylish meal.
Attach a knife or fork with the simple round plate.
The plate turns to be more stylish.
Simple round plate of 1616/arita japan is designed for diverse lifestyle.
It means that the design was supposed to be used with metal cutlery like a knife and fork.
Therefore, you do not have to worry about the scratch with knife.
This simple round plate of 1616/arita japan is made of Arita porcelain.
Arita porcelain is characterized by a porcelain with light and thin, as well as durable and hard to absorb source.
When you touch the simple round plate, you can feel the smooth texture of porcelain.
We believe that this round plate of 1616/arita porcelain is a stylish tableware for an elegant dinner.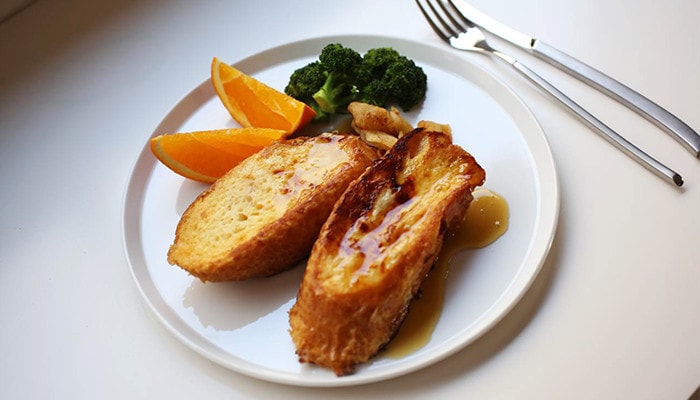 Pile the simple plate up to make an interior
Do you think that plate and bowl are just tableware?
In fact, stylish tableware can become an interior when you store them.
This simple and stylish round plate from Japan is one of them.
When you pile the round plate or bowl of different sizes, you can make a beautiful interior of regular circle.
The round plate of 1616/arita japan can be used as a stylish tableware, and interior.
If you cover the round plate on a round bowl, the plate can be a lid.
Inherited skill and long experience of craftsmen make it possible to produce the regular forms of plates. Without the traditional skill of Arita porcelain, the plate or bowl become warped when the plate is baked.
You will never see the warped corner of this round plate and bowl of 1616/arita japan.
The beauty of exact straight line is realized by high skill of craftsmen.
This simple round plate and bowl of Arita porcelain support your richer life.
Compare to see the difference of the beauty of Arita porcelain
On the right, you can see the usual porcelain. On the left, the piled plates are the porcelain of 1616/arita japan.
You can obviously see the difference. The edge of usual porcelain is warped.
However, the simple round plate and bowl of 1616/arita japan has beautiful straight line.
In addition, the color of this simple plate is snow-white, not a yellowish white. Usually, most of white porcelain is the yellowish white.
That is why people select the stylish tableware of 1616/arita japan including this simple round plate.
Please make a stylish life with this simple round plate and bowl. Your life will be richer. Of course, this simple plate and bowl is suitable present for wedding or birthday.
Have a simple and stylish life with simple and stylish plate.
Japan Design Store original selection! Tableware sets for simple life
We make our original tableware sets from Japanese simple round plates. For your first tableware, this set is useful!
Also, our original sets would be great gifts. Simple and white plates fit various dinner table.
Related Products
Caring tips
* You can use these products in microwave oven and dishwasher.
* All the products are handmade by traditional craftsmen. Please enjoy different perspective of each product.
Personalize gift service
For the bulk order more than 20 items, we can personalize your items with the name of your company, school, or with logomarks. If you plan to order corporate gifts or keepsake gifts, please contact us from "Contact us."
* Personalize gift needs service fee. The fee depends on items.
* Personalize service is not available for some products. Please feel free to ask us.