[Tamatebako set] [Dish cloth wrapping] Hanami Palace Plate pair / Single Jubako box Greige (L)
Stock status

Available for reserve
Due date for dispatch

2023-11-02
Easy order, Ship soon
Payment

Paypal

* Available Credit Card is depend on customer's Paypal account policy.
Please check your Paypal account pilicy for your choiced card.
More Information
size
Differs depending on the item
weight (g)
1024.0000
notes
Differs depending on the item
remarks
【Set contents】3 items: Jubako Box Greige L (×1) / Palace Plate 160 (×2)
【Jubako box】You can put hot dishes like fried food or juicy food. Also, you can pour hot water to Jubako box when you wash it. Open fire, oven, toaster, microwave NOT SAFE. Resin has low melting point. As your long use of Jubako, the paint may be come off. Those paintings are harmless to human body. Jubako boxes of Japan Design Store are handmade by craftsmen one by one. Therefore, they may have small scratches, small air bubbles, small extraneous materials (chip of wood, etc.), color irregularities, or places where paint is coming off. Wash with neutral detergent and soft cloth or sponge. Avoid using scouring brush or cleanser. If oily stain cannot be removed with neutral detergent, please soak Jubako into chlorinated liquid detergent. Dishwasher and dish dryer SAFE, but we recommend hand wash to keep painting and shape of Jubako box.
【Palace Plate】This item has mat texture by unglazed baking. Since it is made of high dense clay, the plate is not permeated by oil or soy sauce. If the plate is colored by strong color food, please use bleach. All the products are handmade by traditional craftsmen. Please enjoy different individualities of each product.
【Dish cloth】Before the first use, remove the starch on the cloth with lukewarm water, and wash it in laundry net. Kaya (mosquito netting) will shrink in 3~5cm after the first washing. Also, the dish cloth may shrink or lose colors slightly. Hot water or sterilization by boiling SAFE. Be careful of getting scalded. NOT breach safe.
Short Description
【[Tamatebako set] [Dish cloth wrapping] Hanami Palace Plate pair / Single Jubako box Greige (L) 】This is Hanami Palace Plate pair in single Jubako box L of Japanese gift box set "Tamatebako set" series. This set includes 2 ×Palace Plate 160 (1616/arita japan) in Japan Design Store original Jubako box Greige L. This set is wrapped with Pink dish cloth.
This cute flower plate set would be great for hanami party.
Japanese gift box set brings you surprise when you open the box and rich time of using Japanese crafts. It is surprising gifts for your dearest people.



●More available colors! Jubako box, Ume Mizuhiki, Dish cloth●
For Tamatebako set series, you can change the colors of Jubako box, Ume Mizuhiki and Dish cloth.
Now, this set is [Jubako: Greige] [Ume Mizuhiki: Pink] [Dish Cloth: Red (Dark pink)]. Followings are available colors of each item.

Jubako box…Black, Red, Greige
Ume Mizuhiki…Red and White, White and Gold, Pink, Light Blue
Dish Cloth…Red (Dark Pink), Green, Blue, Red and White, Cream, Purple.

* If you would like to change colors, please mention your demand at "Other Inquiry" when you place order. Please note that if you change colors, the "Shipping Date" stated above may change as well.

●Message card service●
For Tamatebako set series, you can use message card service for FREE. If you would like to make message card, please note it on "Other Inquiry." The maximum volume is about 7 words × 5 lines.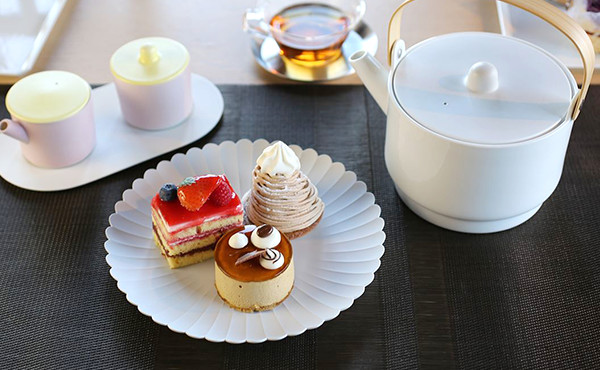 1616/arita japan
The product of 1616 / arita japan is said that it is "too beautiful porcelain". It is a domestic brand that has attracted attention in Milan Salone. History of porcelain, which continued from 1616.How about you try using the traditional crafts at the table?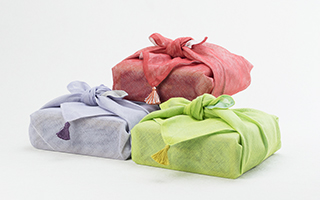 WDH
WDH suggests a high-quality lifestyle generated by the manufacture with Japanese traditional skills. You can enjoy the change of their original items over the years. Beautiful items deepen the depth of your life.
若泉漆器 has related articles