[Set] Amukettle 2L Red / Handkerchief Yellow
Stock status

Available for reserve
Due date for dispatch

2022-11-05
Easy order, Ship soon
Payment

Paypal

* Available Credit Card is depend on customer's Paypal account policy.
Please check your Paypal account pilicy for your choiced card.
More Information
size
Differs depending on the item
weight (g)
1040.0000
notes
Differs depending on the item
remarks
【Set contents】2 items: Amukettle Red (×1) / Handkerchief Yellow (×1)
[Amukettle] Enamelware have some places where glassy glaze is not fully covered. Those places are spout, backside of lid or edges. Also, strong impact or dropping may cause the appearance of iron from the damage of glassy surface. Boiling the teapot dry is dangerous. Please avoid it. By any chance you boil the enamel teapot dry, do not cool the pot rapidly. Wait for it cool down naturally. The volume of the teapot is full volume. To avoid boiling over, we recommend boiling 70% of the indicated volume.
[Handkerchief] Before the first use, remove the starch on the cloth with lukewarm water, and wash it in laundry net. Kaya (mosquito netting) will shrink in 3~5cm after the first washing. Also, the handkerchief may shrink or lose colors slightly. Hot water or sterilization by boiling SAFE. Be careful of getting scalded. NOT breach safe.
Short Description
【[Set] Amukettle 2L Red / Handkerchief Yellow】This is a set of Amukettle "Red" from Noda Horo and Handkerchief "Yellow" from WDH. Amukettle is a stylish and useful kettle. This cute form has retro atmosphere somehow. Vivid color kettle can be an accent in your kitchen.
Handkerchief from WDH has cute tassel as accent. Mosquito net cloth becomes softer as you use. It works when you touch hot kettle or wipe water of kettle. In addition, you can use small dish cloth as handkerchief.
The set of Amukettle & Handkerchief would be great item for wedding gifts, housewarming gifts, or birthday gifts for coffee or tea lovers.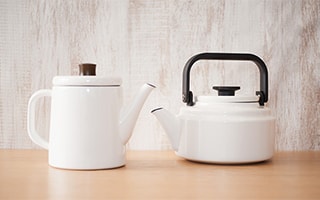 Noda Horo
Noda Horo is famous for its enamel kitchenware such as kettles or stockers. Enamelware does not change the taste of food. And enamelware is hygiene. We collect daily use items for everyone.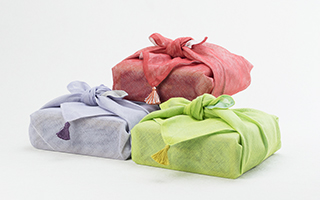 WDH
WDH suggests a high-quality lifestyle generated by the manufacture with Japanese traditional skills. You can enjoy the change of their original items over the years. Beautiful items deepen the depth of your life.