[Set] [Wooden box] Pair Eternal Glasses / Sake glass / KAORI / Wired Beans
Stock status

Available for reserve
Due date for dispatch

2022-06-18
Easy order, Ship soon
Payment

Paypal

* Available Credit Card is depend on customer's Paypal account policy.
Please check your Paypal account pilicy for your choiced card.
More Information
size
Differs depending on the item
weight (g)
1280.0000
notes
Differs depending on the item
remarks
All the products are handmade by traditional craftsmen. Please enjoy different individualities of each product. This glass has lifetime compensation, but it is only valid in Japan. If you are in Japan, Wired Beans will exchange the broken glass into new one. The compensation card and descriptions about the compensation are within wooden box.
Short Description
【[Set] Pair Eternal Glasses / Sake glass / KAORI】This is pair Sake glasses KAORI. KAORI has funnel shape. This sake glass is perfect with "Daiginjo" or "Ginjo." Just before you drink sake, the rich smell is swallowed up, and it spread in your mouth.
The funnel-shaped glass makes the flow of Japanese sake smooth. So, the taste spread on your whole tongue. You can enjoy fresh smell and a little sour taste to the full. This glass has lifetime compensation (only valid in Japan.) Pair sake glasses would be great gifts as well.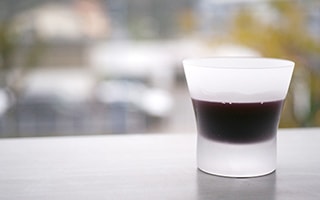 Wired Beans
Not "New item", but "item that renew your mind." This is the concept of Wired Beans. Wired Beans is an only brand that offers "lifetime compensation" to their products.
Related Posts