[Set] [Exclusive box] Warm dinner plate set / Mamezara & Wooden plate Chuzara
Stock status

Available for reserve
Due date for dispatch

2022-08-30
Easy order, Ship soon
Payment

Paypal

* Available Credit Card is depend on customer's Paypal account policy.
Please check your Paypal account pilicy for your choiced card.
More Information
size
Differs depending on the item
weight (g)
1331.0000
notes
Differs depending on the item
remarks
【Set contents】 7 items : Inban -Mamezara (×5) [Dandelion (×1) / Gourd / (×1) / Fan (×1) / Plum (×1) / Mokkou (×1)] / Wooden plates Chuzara (×2)
All the products are handmade by traditional craftsmen. Please enjoy different individualities.
[Inban -mamezara] Each plate has different shades of colors, blurs, or lack of patterns. Please enjoy different individualities of each product.
[Wooden plates] Wooden plate is all handmade by craftsmen made of natural wood. Each plate has different wood grain, color, size or form. Also, you may see little trace of shaving or polishing. Enjoy unique feature of handmade crafts. NOT open flame, microwave, oven, or boiling. Avoid using plates in refrigerator or freezer. Avoid putting strong acid food such as vinegar or lemon. Coating on plate is harmless to human body. But depends on body condition, you may get rash. If you feel itchy or anything unusual, stop using immediately and see doctor. Do not use plates other than proper use of products. Before use, wash softly with soft sponge and neutral detergent and rinse with lukewarm water. After use, wash by hand with soft sponge and neutral detergent as soon as possible. Do not dry plate naturally, but wipe water with soft cloth. NOT dishwasher and dish dryer safe. Store in place without direct sunlight.
Short Description
【[Set] Warm dinner plate set / Mamezara & Wooden plate Chuzara】Mamezara and wooden plates have warm atmosphere. It is Japan Design Store original set with "Inban-Mamezara" from Azmaya and wooden plates "Chuzara" from WDH.
Mamezara from Azmaya is very small but has great usability. You can put pickles, seasonings, or soy sauce. Small cute plates make happy table setting.
Wooden plates are made of Japanese cherry wood. craftsmen in Aizu Wakamatsu city shave each plate one by one. beautiful gloss and smooth texture attract us. Recommended for bread, salad, pancake, or sandwiches.
Related Products

azmaya
Azmaya is a producing brand. Azmaya collaborates with many Japanese traditional ateliers or designers to create Japanese modern products. The popular items are Inban series. Beautiful porcelain with white and blue colors. Also, their Nanbu tetsubin is famous for its design and function.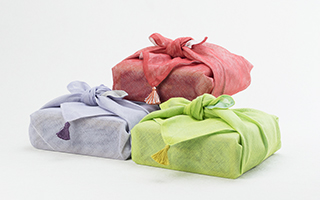 WDH
WDH suggests a high-quality lifestyle generated by the manufacture with Japanese traditional skills. You can enjoy the change of their original items over the years. Beautiful items deepen the depth of your life.