【セット】ラブバード 5羽 きいろいハンカチ包/箸置き/白山陶器
Stock status

1
Shipping Date

We will ship your order within a week.
Easy order, Ship soon
Payment

Paypal

* Available Credit Card is depend on customer's Paypal account policy.
Please check your Paypal account pilicy for your choiced card.
More Information
size
Differs depending on the item
weight (g)
290.0000
notes
Differs depending on the item
remarks
職人が1点1点手作業で作っている為、サイズや色の濃淡などに商品ごとの個性が見られますが、手仕事品の特性としておたのしみください。
《はんかち・ふきんにつきまして》
お使いの前に生地に付着している糊をぬるま湯で落とし、ネットに入れ、洗濯してからお使い下さい。
蚊帳の特性上、はじめの洗濯後には約3~5cm程縮みます。また多少の縮みや色落ちする場合がございます。
熱湯の使用や煮沸消毒は可能です。やけどにご注意下さい。
漂白剤はご使用になれません。赤のお色目は濃いピンクのようなお色です。
Short Description
ラブバード 5羽 ピンクのハンカチ包です。白山陶器の箸置き「ラブバード」を、WDHの育はんかち(黃)で包んでお届けします。
「ラブバード」という名前は、デザイナーの森正洋さんが、奥さまと一緒に考えた名前。つぶらな瞳の愛らしい小鳥が、テーブルコーディネートを和やかに仕上げます。箸置きとして使いやすく、使ったあとも洗いやすいから、毎日の常連さんになるはず…!使用後は食器棚でなく、キッチンカウンターなどの見えるところに並べておいても可愛いですよ。結婚祝いやご夫婦のお祝い、新築祝いや誕生日プレゼントにおすすめです。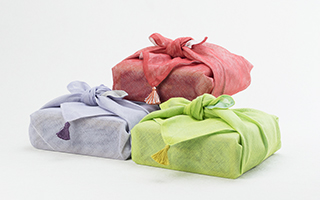 WDH
WDH suggests a high-quality lifestyle generated by the manufacture with Japanese traditional skills. You can enjoy the change of their original items over the years. Beautiful items deepen the depth of your life.
デザインモリコネクション has related articles