[Set] [Exclusive box] Flower & Palace Plate / Flower gift / Red
Stock status

Available for reserve
Due date for dispatch

2022-07-31
Easy order, Ship soon
Payment

Paypal

* Available Credit Card is depend on customer's Paypal account policy.
Please check your Paypal account pilicy for your choiced card.
More Information
size
Differs depending on the item
weight (g)
1015.0000
notes
Differs depending on the item
remarks
【Set contents】2 items: Preserved flower arrangement Red (×1) / TY Palace Plate 160 (×1)
[Preserved flower arrangement] Flowers or decorations may change a little. This arrangement is combination of some preserved flowers (roses) and artificial flowers. You can enjoy the beauty of preserved flowers for several years. Some petals may have cracks on its tips. Those cracks were born in processing, it is not inferior goods.
[Palace Plate] This item has mat texture by unglazed baking. Since it is made of high dense clay, the plate is not permeated by oil or soy sauce. If the plate is colored by strong color food, please use bleach. All the products are handmade by traditional craftsmen. Please enjoy different individualities of each product.
Short Description
【[Set] Flower & Palace Plate / Flower gift / Red】* Preserved flower arrangement cannot be exported from Japan.
This is "Flower & Palace Plate Red." It is a set with preserved flower arrangement "Red" and "TY Palace Plate" 160 from 1616/arita japan.
Preserved flower arrangement in our store is Japanese modern arrange with 3 roses. You can enjoy elegant flowers longer than natural flowers.
Palace Plate is a special plate produced for Palace Hotel in Tokyo. It is characterized by elegant form like a flower of chrysanthemum. 160 is good for confectionery or fruits. Also, good with preserved flower.
It is Japan Design Store original gift set. Beautiful flower gift would be great for the Mother's Day or one's birthday.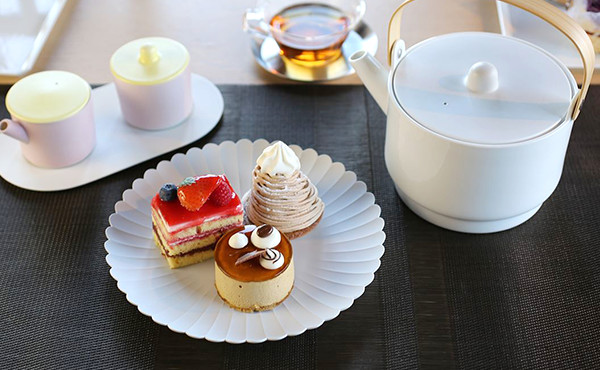 1616/arita japan
The product of 1616 / arita japan is said that it is "too beautiful porcelain". It is a domestic brand that has attracted attention in Milan Salone. History of porcelain, which continued from 1616.How about you try using the traditional crafts at the table?