[Set of 5] [Exclusive box] Cute S & L set with towel / Tin tea caddy S &L / Wooden teaspoon S &L / Hand Towel / SyuRo
Stock status

Available for reserve
Due date for dispatch

2019-12-01
Easy order, Ship soon
Payment

Paypal

* Available Credit Card is depend on customer's Paypal account policy.
Please check your Paypal account pilicy for your choiced card.
More Information

| | |
| --- | --- |
| size | Differs depending on the item |
| weight (g) | 425.0000 |
| notes | Differs depending on the item |
| remarks | 【Set contents】5 items: Tin tea caddy (×2) [S (×1) / L (×1)]/ Wooden teaspoon (×2) [S (×1) / L (×1)] / Organic cotton Hand Towel Beige (×1)_x000d_ 【Tin tea caddy】 Tin tea caddy from SyuRo are handmade by craftsmen one by one. We can see small scratches, marks of polish, or dots due to the feature of material. Those scratches and marks become not-remarkable as the time passes. Please enjoy unique taste of the material. To enjoy the natural taste of material, storage tins are not put rust preventing. Therefore, joint of material is easy to get rust. We do ask for kind understanding. 【Wooden teaspoon】Wooden teaspoons from SyuRo are hollowed from natural wood (Japanese raisin tree) one by one. Even same size spoon is different in sizes or capacities. Also, we can see individualities in wooden grain and colors. Please enjoy only one feature of handmade products. Spoons may have unique smell of wood at first. The smell fade as you use. Please be at ease. 【Organic cotton towel】 This is cotton 100% towel made in Imabari. All the products are handmade by traditional craftsmen. Each item is different in finishing. Please enjoy different individualities of each product. |
| Short Description | 【[Set of 5] Cute S & L set with towel / Tin tea caddy S &L / Wooden teaspoon S &L / Hand Towel】This is best set for natural life lovers. The set includes tin tea caddy S & L, Wooden teaspoon S & L, and Organic cotton Hand Towel "Beige" from SyuRo. Tea caddy S &L can be used for storage of coffee beans, spices, or short pasta in addition to tea leaves. Tinplate gets calm taste as time passes. _x000d_ Wooden teaspoon S is about 1/2 teaspoon size. It is good size for tea, honey, or jam. Teaspoon L is about 1 tablespoon size. It is best size to scoop coffee beans. Each wooden teaspoon can be stored in each tin tea caddy. _x000d_ Hand Towel is an organic cotton towel made in Imabari. The towel has great durability as well as absorbency. No matter how many times you wash the towels, piles stand up._x000d_ Stylish sets for comfortable life would be great gifts as well. We will send this set within our elegant original exclusive box. |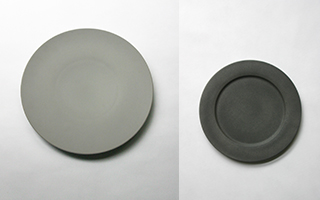 SyuRo
SyuRo has its atelier in a town in Tokyo where has a lot of small factories. Their items are simple, stylish and can be used for a long time. They propose comfortable life to in and out of Japan.