[Set of 4] Rectangle Deep / S×2, M×2 / Noda Horo
Stock status

Available for reserve
Due date for dispatch

2022-08-20
Easy order, Ship soon
Payment

Paypal

* Available Credit Card is depend on customer's Paypal account policy.
Please check your Paypal account pilicy for your choiced card.
More Information
size
Differs depending on the item
weight (g)
1520.0000
notes
Differs depending on the item
remarks
【Set contents】4 items: Rectangle Deep (×4) [S (×2) / M (×2)]
All the products are handmade by traditional craftsmen. Please enjoy different individualities of each product. Enamelware has some special caring tips. Please see the page of products, or the descriptions of items. Depends on the sizes of product, some products are not within box. We appreciate your kind understanding.
Short Description
【[Set of 4] Rectangle Deep / S×2, M×2】 This is a set of 4 "Rectangle Deep", S×2 and M×2.
"Rectangle Deep S" is a good container for 200g butter, regular side dishes, bacons, or French grated carrot salad.
"Rectangle Deep M" is a good container for preliminary arrangement of meats or fish, stewed food, curry. Also, you can cook fruits jerry, or gratins for 2 people.
Recommended set for cooking lovers as wedding gifts or birthday gifts.
In addition, "Rectangle Deep" series works as lunch box. S for children and M for adults.
Recommended gift set for those who starts new life.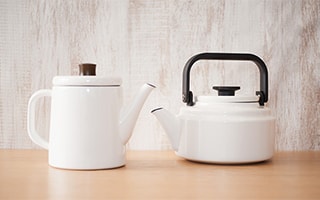 Noda Horo
Noda Horo is famous for its enamel kitchenware such as kettles or stockers. Enamelware does not change the taste of food. And enamelware is hygiene. We collect daily use items for everyone.