Stock status

5
Shipping Date

We will ship your order within a week.
Easy order, Ship soon
Payment

Paypal

* Available Credit Card is depend on customer's Paypal account policy.
Please check your Paypal account pilicy for your choiced card.
More Information

| | |
| --- | --- |
| size | 124X124X118mm |
| weight (g) | 350.0000 |
| notes | freezer, microwave, dishwasher cannot be used. |
| remarks | All the products are handmade by traditional craftsmen. Please enjoy different individualities of each product. Enamelware has some special caring tips. Please see the page of products, or the descriptions of items. Depends on the sizes of product, some products are not within box. We appreciate your kind understanding. |
| Short Description | 【Square / L】This is a "Square L" enamel container. Simple containers are useful to tidy up the foods in the refrigerator. Also, you can store dry foods such as salt, sugar, flour or bread crumbs. "Square L" is a good container for a big amount of dry foods such as miso or flour. Recommended item for cooking lovers as wedding gifts or birthday gifts. |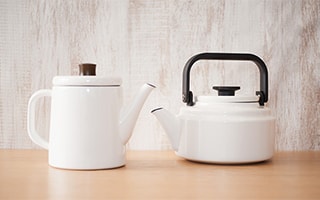 Noda Horo
Noda Horo is famous for its enamel kitchenware such as kettles or stockers. Enamelware does not change the taste of food. And enamelware is hygiene. We collect daily use items for everyone.