Café style plate Arita porcelain
Café style plate at home! Arita porcelain plates
おうちカフェセット
シンプルなデザインの有田焼の食器が揃う1616/arita japan。おしゃれな雰囲気でおうちカフェを楽しみたい方におすすめな当店オリジナルのおうちカフェセットをご用意いたしました!
Happy coffee break with best café style plates
This set makes you a perfect café at your home!
Sakura (cherry blossom) color café style plate and mug set from 1616/arita japan.
When you hear "sakura," you may imagine spring. However, sakura is now the representative flower of Japan. We love sakura color all the time. Therefore, you can use sakura color regardless of seasons.
Simple and cute pale color plates and mugs are suitable for adult women.
How about having a perfect coffee time with café style plate?
What is "1616/arita japan"?
1616/arita japan is a brand of Arita porcelain. Momota Touen, a general trading company of Arita porcelain established the brand. 1616/arita japan aims to make a fusion with traditional skill of Arita porcelain and modern designs.
Arita porcelain was born in 1616 by Le San-Pei in Arita, Saga prefecture in Japan. Since then, people have inherited the skill and craftsmanship.
Momota Touen established new Arita porcelain brand with modern designers Teruhiro Yanagihara and Dutch designers Scholten and Baijings.
The new porcelain with traditional skill of Arita porcelain and modern design have won great reputation all around the world.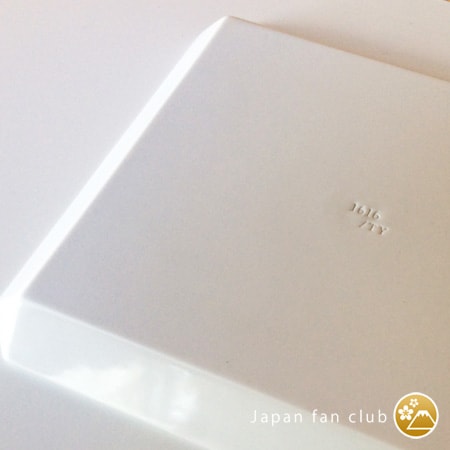 Enjoy café time at home with sakura color café style plates
"Can I reproduce the café style plate just as same as the picture shows?"
Some customers asked us. Therefore, we offer our original set for café style plate just as same as the picture shows.
Sakura café set "Square"

1616arita/japan Square plate / 1616arita/japanのS&B Espresso cup

Square café set is a set of "TY Square plate 200 white" and cute light pink cup "S&B Espresso Cup pink." A perfect café style set is complete!
If you choose square set, it will be a stylish café set. Beautiful and simple white plate with cute sakura color cup.
How about making a café style plate with a donut and fruits with espresso in a cup? Also, you can put some colorful chopped vegetables and dip sauce.
For breakfast, you can make a café morning plate with sandwich or toast with some yogurt.
This set is featured by the sakura color of the cup. So, you can make a beautiful coordinate if you choose pink or red food.

Sakura café set "Round"

[To the customer]

* This product is no longer sold.

Round set is a set of simple white plate "S&B Flat Plate 175 white" and cute pink mug "S&B Mug pink." Rounded plate set is more natural than square set.
Flat plate 175 white has extremely simple design.

The products of 1616/arita japan make you surprised as you use them repeatedly.
When you pile the plates, you may be surprised to see the exact straightness of the corners of plates.
When you wash plates, you may be surprised to the easiness of washing. Since the plates do not have high stand at the back side of plates, you can easily wash plates.

Even surface plates are modern and functional. The simple plates are the origin of "plate."

Related Items
Just for you! Special café style plates
When you get favorite cloths, you will be happy whenever you wear them.
The more you use them, the more you love them.
These café style plates are just like those items! Please get your favorite one, and love it for a long time.